St. Vincent Forane Church, Kalpetta.
Wayanad Dist; Kerala 673 121, INDIA

---
Welcome Visitors
Map and directions to the church.
Sunday Mass Schedule
8.00 a.m , 10.15 a.m , 4.00 p.m


Weekly Mass Schedule
Monday To Saturday

6.45 a.m & 5.00 p.m

Second Saturday Programs
9.00 a.m to 4.00 p.m
Parish Staff
Parish Priest: Rev. Fr. Augustin Nilakkappally
Assistant Vicar: Rev. Fr. John Naripparayil
Director of Religious Education: Rev.Fr. Augustin Nilakkappally
Youth Minister:
Director of Music & Liturgy: Sr. Elselette
Parish Secretary: M.M. Mary
Meets on every Sunday at 9.30 a.m

Depaul Public School
Director & Manager: Rev. Fr. George Myladoor Assist. Manager: Rev. Fr. Saji Pariyappanal
Principal: Mr. T.V. George Head Master: Mr. V.K. Joseph
Our school web page
---
Parish Information
Membership: 363 Families on 10-12-2001
We warmly welcome those moving into our parish family. Please register at the parish office as soon as possible.
Parish council meetings: Held on every second Sunday of the month, after first Holy Mass.
Sisters of Charity of St. Vincent de Paul (SCV ): Convent is next to the church. Also running a hostel for working women and students. Sr. Salvia is the Mother Superior. MORE
Sisters of Providence of Gape: The first convent in Kerala was built in Kalpetta in 1999. An Old Age home is nearing completion. MORE
Kerala Catholic Youth Movement ( KCYM ): Youth of the parish has an important role here...MORE
Cherupushpa Mission League ( CML ): Sunday after second Mass, First Fridays 4-6 p.m., or by appointment
How is your Spiritual Life? Find opportunities in our parish for spiritual growth.
Parish Phone Numbers:
Parish Office and Religious Education: 91 493 602238
Convent: 91 493 602738
St. Vincent de Paul School: 91 493 603750
Parish Office Hours: The secretary is present from 9:00 a.m. to 4:00 p.m., Monday to Saturday.
---
Questions about the Catholic Church?
Here are some Catholic links
Who was St. Vincent de Paul?
"You will find out that charity is a heavy burden to carry, heavier than the bowl of soup and the full basket. But you will keep your gentleness and your smile. It is not enough to give bread and soup. This the rich can do. You are the servant of the poor, they are your masters. And the more difficult they will be, the more unjust and insulting, the more love you must give them. It is for your love alone that the poor will forgive you the bread you give them."
---
Ward Prayer Schedule
No. Date Ward
1 11 Little Flower Adelede
2 29 St. Pauls Athimoola
3. 22 Alphonsa Chundappady
4 27 St. Antonys Civil Area
5 21 De Paul Garrage,Onivayal
6 20 Fathima Fathima area
7 28 Fathima Nagar Emily
8 18 St. Francis Goodalayi
9 24 St. Sebastians Harithagiri
10 9 St. Thomas Manivayal
11 15 Mary Matha Munderi
12 13 St. Marys Puthoorvayal 1
13 23 Mother Theresa Puthoorvayal 2
14 25 Loord Matha Puthanveedukunnu
15 14 St. Dominic Zavio Puzhamudi
16 10 Sacred Heart Thiruhrudaya area
17 30 Ave Mariya Turkey area
18 17 St. Josephs Kalpetta Town
19 16 St. Judes Vengappally


---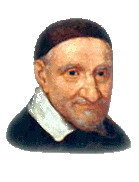 Blessed Vincent, Pray for us!